---
2021

Neuer Europäischer Bauhaus-Preis 2021
– Techniken, Materialien und Verfahren für Konstruktion und Design
New European Bauhaus Prize 2021 – Techniques, materials and processes for construction and design

www.prizes.new-european-bauhaus.eu


ERDEN PURE Wände, Schlins, Österreich
Das Neue Europäische Bauhaus ist eine Initiative der Europäischen Kommission, die darauf abzielt, die Bauindustrie nachhaltiger zu gestalten. In seinem Gründungsjahr wurde der NEB-Preis ins Leben gerufen, um einige der nachhaltigsten Projekte in Europa bekannt zu machen und auszuzeichnen. Für die 10 Kategorien wurden über 2000 Bewerbungen aus ganz Europa eingereicht. Davon wurden 60 Finalisten in die engere Wahl gezogen, von denen 20 eine Auszeichnung erhielten. Unser eingereichtes Projekt, ERDEN PURE Walls, wurde zum Gewinner in der Kategorie "Techniken, Materialien und Prozesse für Bau und Design" erklärt. Das Projekt stellte unsere vorgefertigten Stampflehmbauteile als innovatives Bauprodukt vor, welches das Potenzial hat, um mit den etablierten CO2-intensiven Materialien zu konkurrieren.



ERDEN PURE Walls, Schlins, Austria
The New European Bauhaus is an initiative by the European Commission to redirect the building industry towards more sustainable practices. In its year of inception, the NEB Prize was created to give visibility to and award some of Europe's most sustainable projects. Under 10 categories, over 2000 applications were submitted from across the continent. From those, 60 finalists were shortlisted, of which 20 received the Prize. Our submitted project, ERDEN PURE Walls, was declared the winner in the 'Techniques, materials and processes for construction and design' category. The project presented our prefabricated wall elements as an innovative building product with the potential to compete with established carbon-intensive materials.
---
2021

Neuer Europäischer Bauhaus-Preis 2021
– Lösungen für die Koevolution von gebauter Umwelt und Natur
New European Bauhaus Prize 2021 – Solutions for the co-evolution of built environment and nature

www.prizes.new-european-bauhaus.eu

RoSana - Ayurveda Gästehaus, Rosenheim, Deutschland
In der Kategorie "Lösungen für die Koevolution von gebauter Umwelt und Natur" wurde das RoSana Waldhaus, das gemeinsam von Anna Heringer und Martin Rauch entworfen wurde, mit dem New European Bauhaus Award 2021 ausgezeichnet. Die Gäste des RoSana Ayurveda Kurzentrum kommen, um Stress abzubauen, sich auf ihre innere Kraft zu konzentrieren und neue Energie zu tanken. Das Gästehaus wurde so konzipiert, dass es so gesund wie möglich ist, sowohl für die Menschen als auch für unsere Erde. Das Gebäude besteht aus wenigen ausgewählten natürlichen Materialien wie Holz, Lehm und Weide, die im nahegelegenen Auwald vorkommen. Dadurch steht das Gebäude in tiefem Einklang mit seiner Umgebung. Es besteht aus einer Holzkonstruktion mit leimfreien Massivholzplatten. Die Räume bestehen aus Stampflehmwänden, Lehmputz, Lehmkaseinböden, handgefertigter Keramik und Tadelakt. Die Fassade besteht aus unbehandeltem Lärchenholz, mit Ausnahme der Südseite, die dem Fluss Mangfall zugewandt ist und aus ungeschälten, unbehandelten Weiden geflochten wurde. Die Ästhetik dieser von Handwerkern bearbeiteten Naturmaterialien beruhigt den Geist und öffnet die Sinne. Die Architekten sind der Meinung, dass Schönheit ein formaler Ausdruck von Liebe ist, und deshalb müssen Gebäude, die mit Liebe für die Menschen und den Planeten geschaffen werden, nachhaltig sein.



RoSana - Ayurveda Guest House, Rosenheim, Germany
Under the category 'Solutions for the co-evolution of built environment and nature', The RoSana Waldhaus, co-designed with Anna Heringer, was awarded the New European Bauhaus Award 2021. Guests at RoSana Ayurveda retreat centre come to seek relief from stress, to focus on their inner strength and to recharge. The guesthouse was designed to be as healthy as possible, both for people and for the planet. The building is composed of a selected few natural materials, wood, earth, and willow, materials that are present in the nearby alluvial forest. As a result, the building is in deep harmony with its surroundings. It has a timber-based structure with glue-free, solid wood panels. The rooms are composed of rammed earth walls, mud plastering, mud-casein floors, handcrafted ceramics and tadelakt. The façade is untreated larch except on the south side where it faces the river Mangfall and is made of woven unpeeled, untreated willow. The aesthetics of these natural materials worked by crafts(wo)men calm the mind and open the senses. The architects believe beauty is a formal expression of love and therefore buildings created with love for people and the planet must be sustainable.
---
2020

3. Preis
bei GEPLANT+AUSGEFÜHRT
– Der Internationalen Handwerksmesse 2020 verleiht
3rd Prize in PLANNED + EXECUTED – International Craft Fair 2020 awards

Die Bischofsgrablege Sülchenkirche, Rottenburg am Neckar, Deutschland


Bishop's Tomb in Sülchen Church, Rottenburg am Neckar, Germany
---
2011

Holcim Awards Bronze
– Kategorie Afrika, Naher Osten
Holcim Awards Bronze – Africa Middle East category

Schule für nachhaltige Entwicklung, Marrakesch, Marokko


School for Sustainable Development, Marrakesh, Morocco
---
2011

Philippe Rotthier European Prize
– Beste Architecturegemeinsam
Philippe Rotthier European Prize – Best participative architecture

Mit Capaul & Blumenthal Architects für Cinema Sil Plaz, Ilanz, Schweiz


With Capaul & Blumenthal Architects for Cinema Sil Plaz, Ilanz, Switzerland
---
2010

1. Preis – Wettbewerb Schule für nachhaltige Entwicklung, Marrakesch, Marokko

1st Prize – Competition for the School for Sustainable Development, Marrakesh, Morocco

Bauherr Alliances Darna, UIA (Auslober)
Architektur Anna Heringer, Elmar Nägele, Ernst Waibel, Martin Rauch, Salima Naji
Client Alliances Darna, UIA (Awarding authority)
Architects Anna Heringer, Elmar Nägele, Ernst Waibel, Martin Rauch, Salima Naji
---
2009
Das beste Haus
– Architekturpreis der Bausparkasse der österreichischen Sparkassen
The Best House – Architecture Prize of the Building Society of Austrian Savings Banks
Haus Rauch, Schlins, Österreich
House Rauch, Schlins, Austria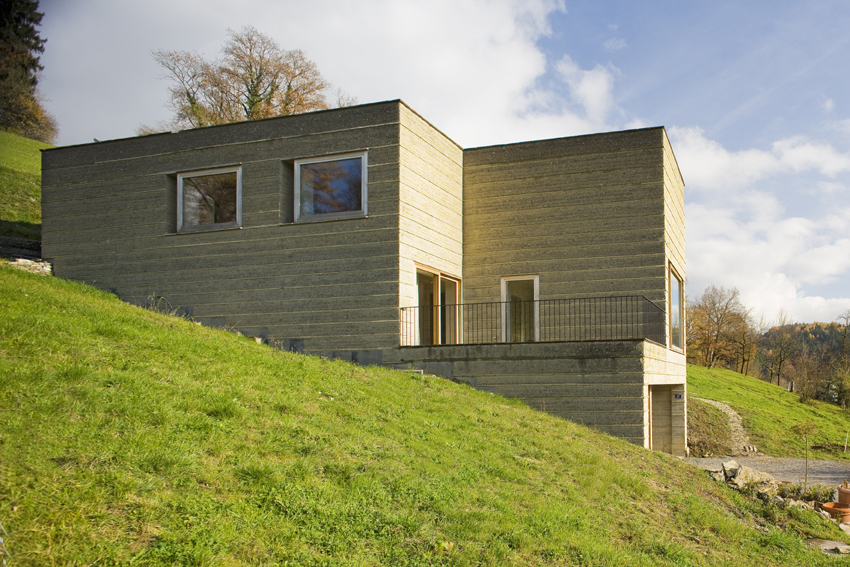 ---
2008
Österreichischer Bauherrenpreis
– Zentralvereinigung derArchitektInnen
Austrian Building Owner Prize – Central Association of the Architects
Haus Rauch, Schlins, Österreich
House Rauch, Schlins, Austria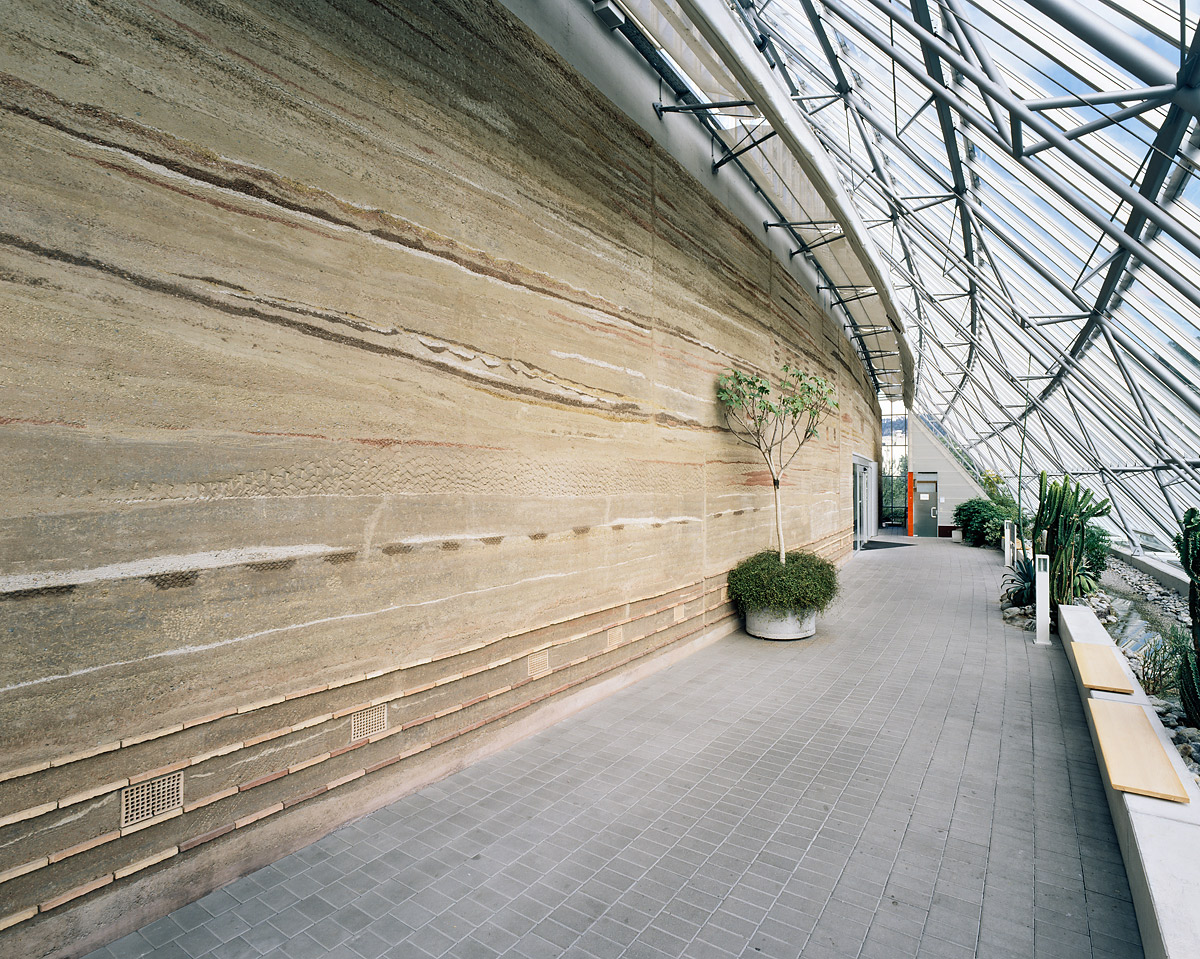 ---
1989
1. Preis
– Kunst am Bau Wettbewerb
1st Prize – Art on Building Competition

Landeskrankenhaus Feldkirch, Feldkirch, Österreich
Feldkirch Regional Hospital, Feldkirch, Austria
---
1986-87
1. Preis
– Wettbewerb für Building technology, Österreichisches Bautenministerium
1st Prize – Competition for building technology, Austrian Ministry of Construction
Autobahnlärmschutzwand, Österreich


Motorway Noise Barrier, Austria
---
1984

1. Preis Wettbewerb Modern Ceramic & 1. Preis Wettbewerb Low Cost Housing for Africa – Pan-African Development Corporation, Washington D.C., USA

1st Prize: Modern Ceramics & 1st Prize: Low Cost Housing for Africa – Pan-African Development Corporation, Washington D.C., USA